Bosch Thermotechnology is the largest European supplier of heating systems. The product portfolio includes gas boilers, heat pumps, water heaters and solar systems. The company, based in Wetzlar, is a wholly-owned subsidiary of Robert Bosch GmbH.
We started out with two UX Designers three month prior to development, which gave us a good head start for concept development. Thermotechnology wanted to build a portal targeting both business customers and consumers. We built it around a heating and insulation configurator provided by third parties.
We introduced two role based proto-personas for our business and consumer users. Which made it much easier to identify and map out their respective user interface flows.
Purely conceptual approach driven by requirements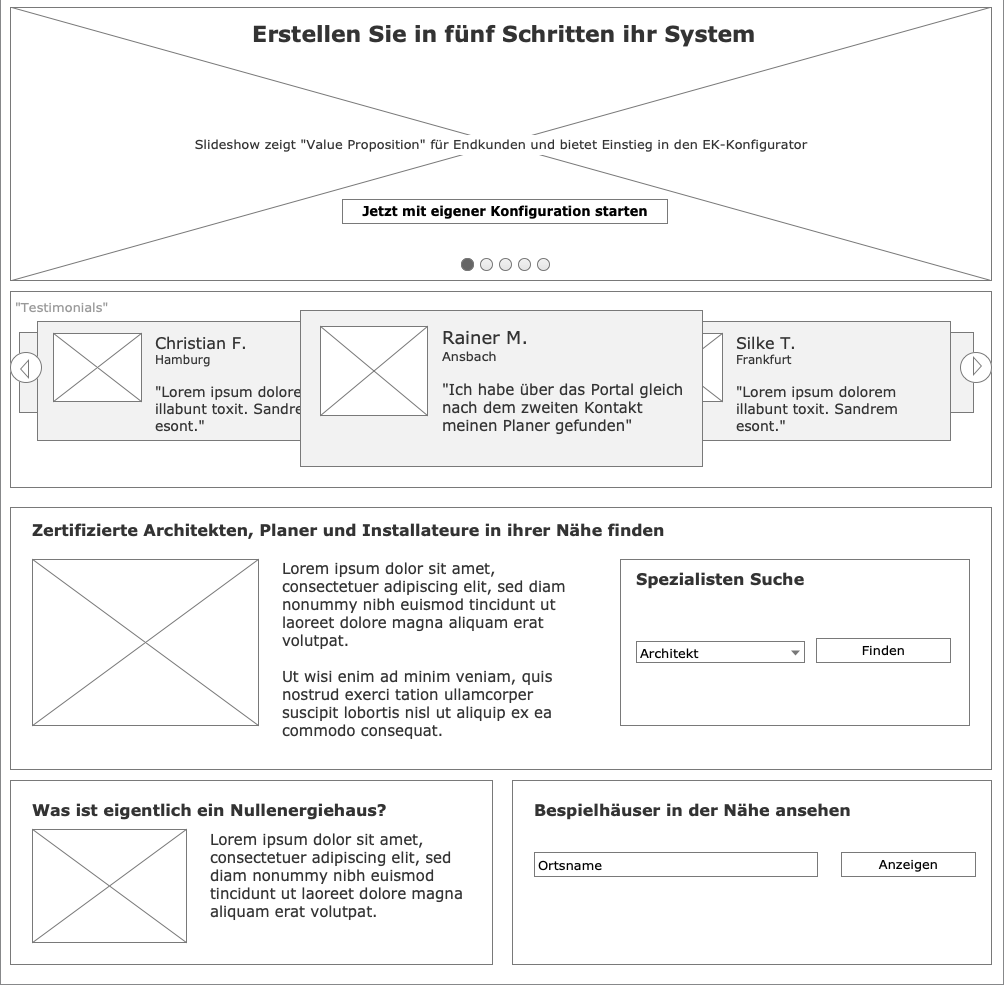 The project was based on marketing and business requirements. There was no user research budget assigned, so we defined a conceptual process in two phases: Defining work packages and a rough concept with a detailed concept for the second phase. We mapped out all requirements in UI flows and had weekly sessions with the main stakeholders.
The project with the longest lifespan
Effizienzhaus-online was launched in 2013, with 8 years in existence it is actually the project with the longest lifespan I worked on so far.