Hermes is Germanys second largest courier service founded by Otto group. In 2019/20 Hermes transported a record number of 928 Million parcels, about 2,5 Million a day.
The tracking service is an important digital touchpoint for Hermes and visited by around 1.7 Million per day. With the new user experience of the delivery tracking we accomplished a paradigm shift by intelligently interpreting logistics status messages and converting these into a parcel communication with the clear goal to answer the most pressing user question: when will I get my parcel.
The other cornerstones of the new tracking experience are personalisation, contextual help and the integration of customer support channels like chat. From a users perspective the whole tracking should feel like a knowledgeable dialogue with Hermes rather then the impersonal data table look and feel with unrecognizable icons.
The User journey map draws the teams attention to potential breakpoints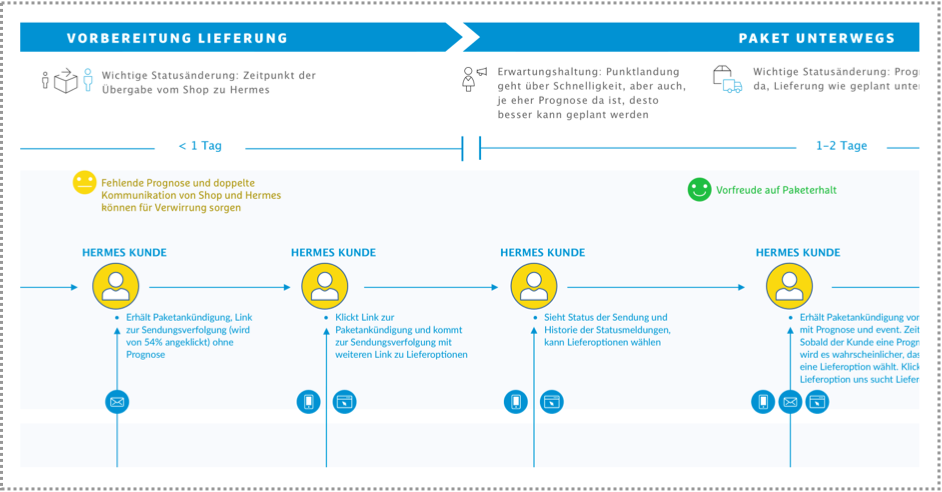 Mapping out the complete journey from purchase to final delivery helped us to gain a better understanding for users information and support needs. Based on the interviews we conducted we had a good understanding of the users pain points and could indicate possible break points in the customer journey map. This and in-depth interviews of the first low fidelity prototype lead to the first wireframe of the new solution.
The wireframe is always a great starting point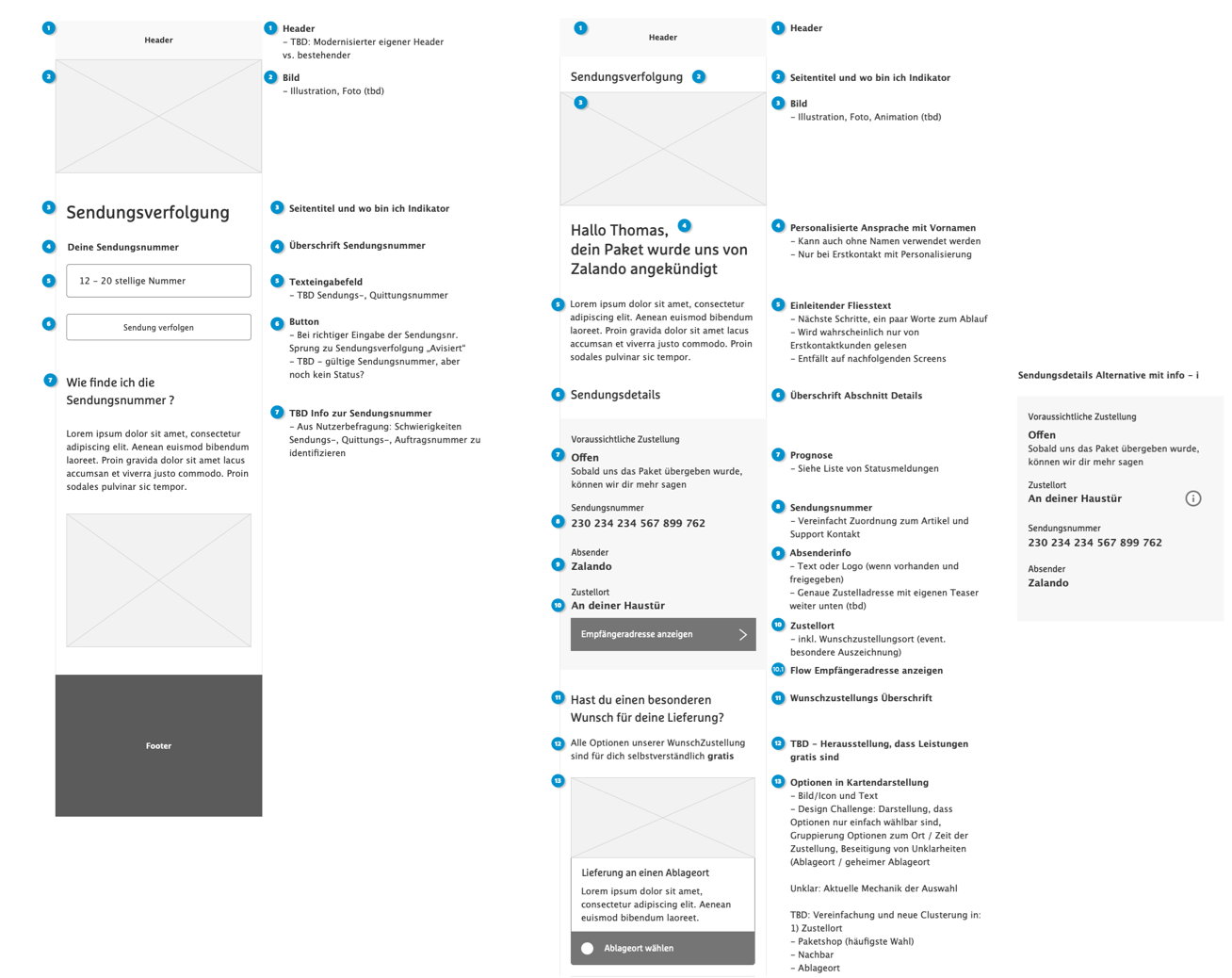 Where to find
https://www.myhermes.de/empfangen/sendungsverfolgung/